Single-pan Herbed Pork Tenderloin with Brussel Sprouts
Low carb, high flavor. Total time, 45 minutes.
2022-04-08
Here's one of my favorite, after-work, too-tired-to-work-much, low carb meals. It appeals to my love of simplicity. An herbed tenderloin quickly seared then roasted. The brussels sprouts, roasted in olive oil are simple and tasty, and need no dressing up. Although the full prep and cook time is forty-five minutes, I'm only really working for about twenty of those. While the meal is roasting, I can put my feet up.
Ingredients
1 Pork Tenderloin (about 1.5 lbs)
1 lb Brussels Sprouts
Olive Oil
Garlic Powder
Dried Thyme
Dried Rosmary
Ground Black Pepper
Salt
Equipment
A large, oven-safe skillet or braiser pan
Cutting board, preferably with moat for meat juices
Carving knife and fork
Meat thermometer
Tongs
Instructions
Preheat oven to 425°F
Slice brussels sprouts lengthwise, place in a bowl and toss with olive oil until coated, set aside. Brush tenderloin with a thin layer of olive oil, then sprinkle liberally with salt, pepper, garlic, thyme, and rosemary. Heat 1-2 tsp olive oil in oven-safe pan on high heat until oil is shimmering. Sear tenderloin in pan on all sides just until browned.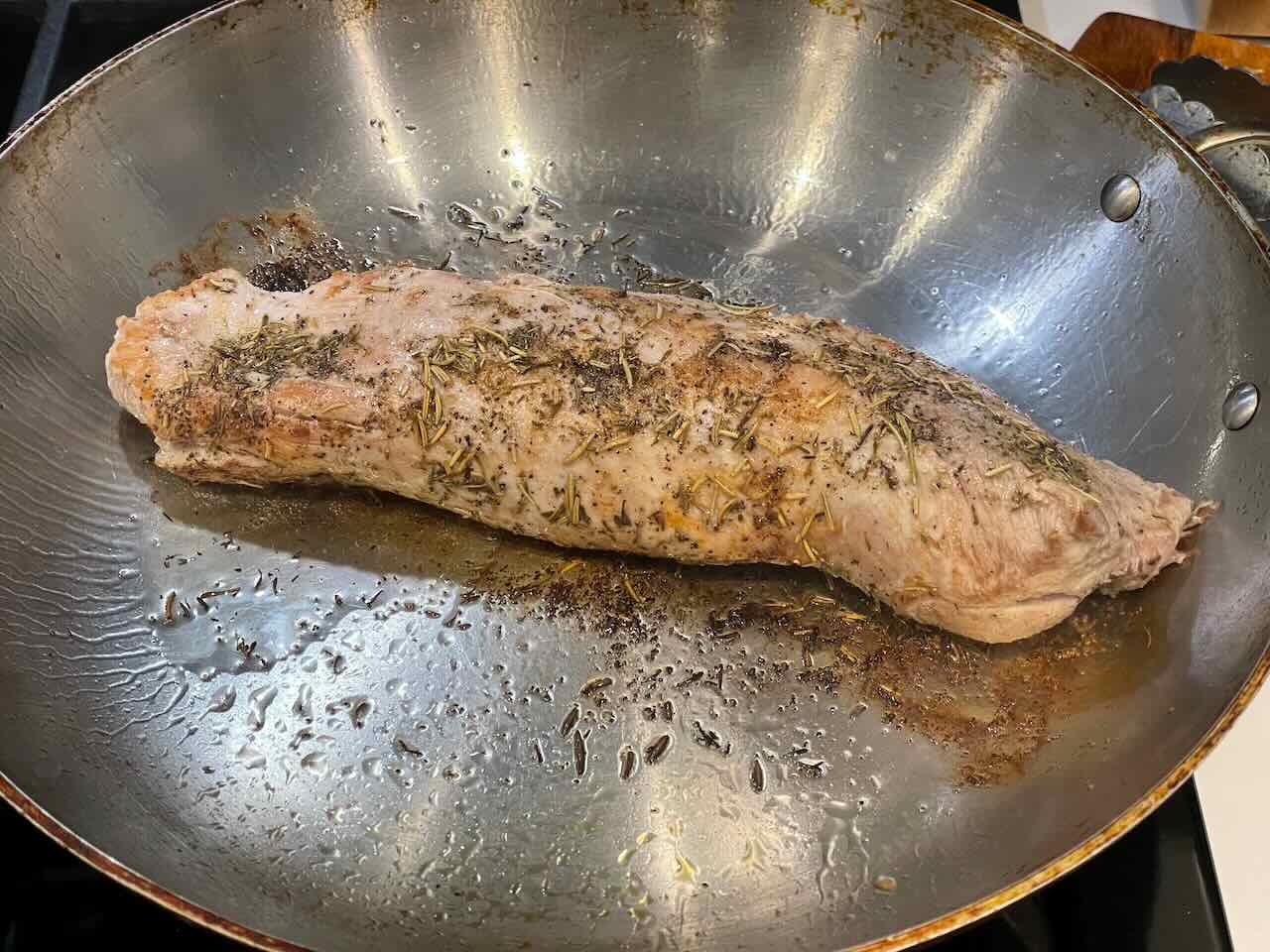 Pour the brussels sprouts into pan on either side of tenderloin and spread them out to get them as much in contact with the pan as possible.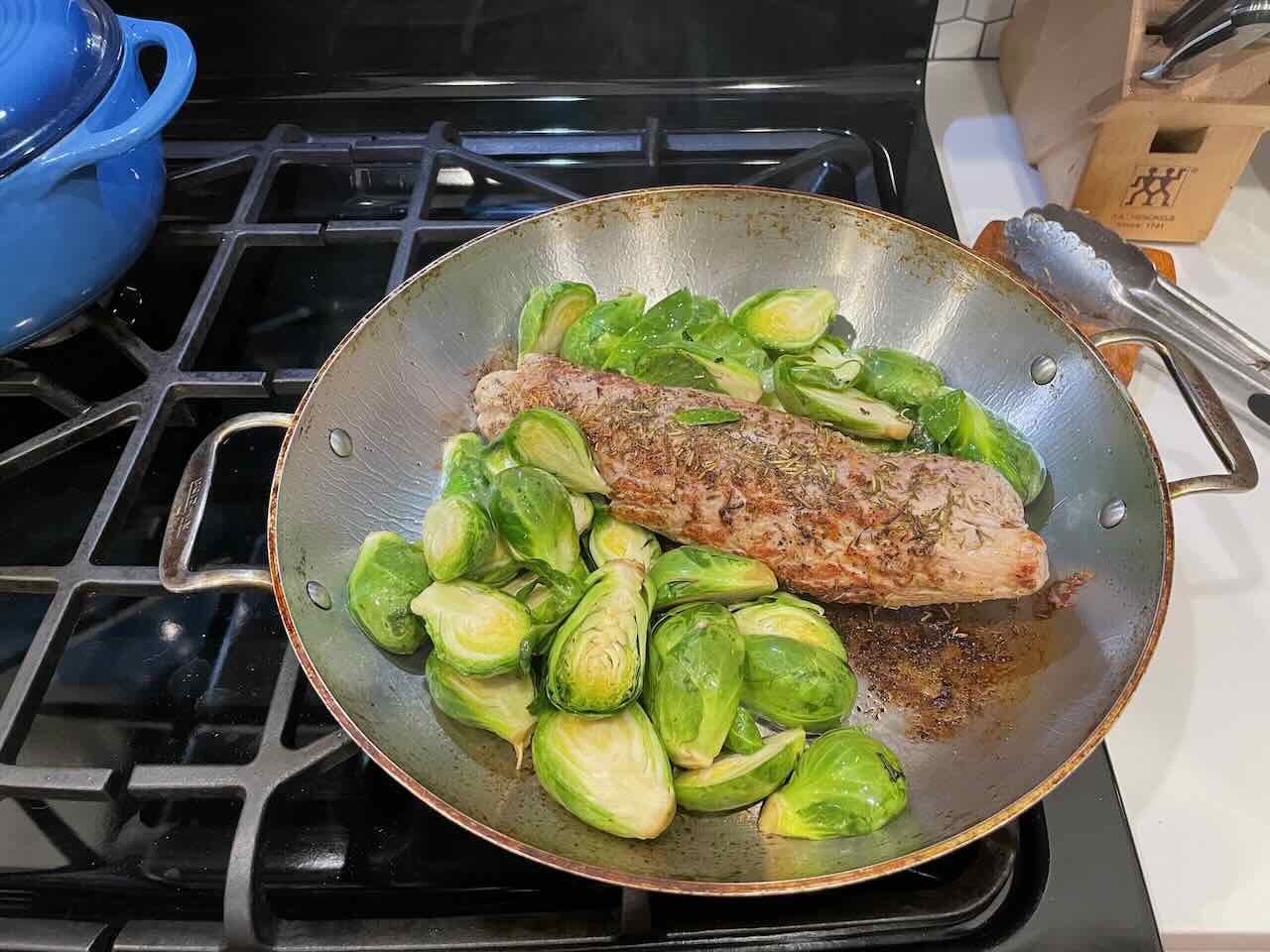 Place pan in 425° oven and roast for 25 minutes or until the internal temperature reaches at least 145°F. (145° gives a warm, slightly pink center, go higher if you like it more done.) Remove pan from oven. If you dressed the raw meat on the same cutting board you'll be using to carve it later, please wash it now 🙏.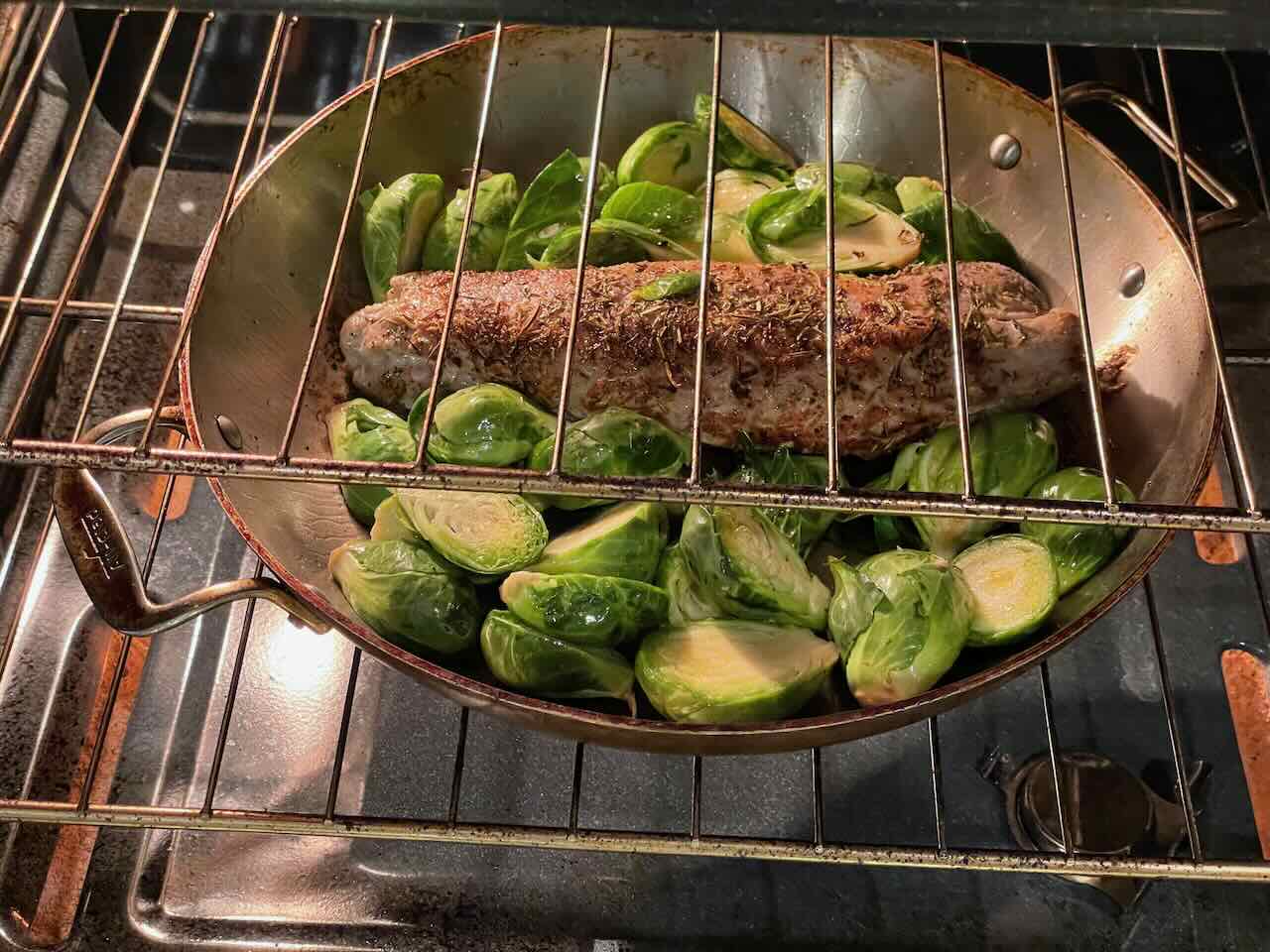 Transfer meat to cutting board and allow to rest for five 5 minutes. Leave sprouts in pan. Slice tenderloin into medallions. Plate tenderloin and sprouts, salt and pepper to taste.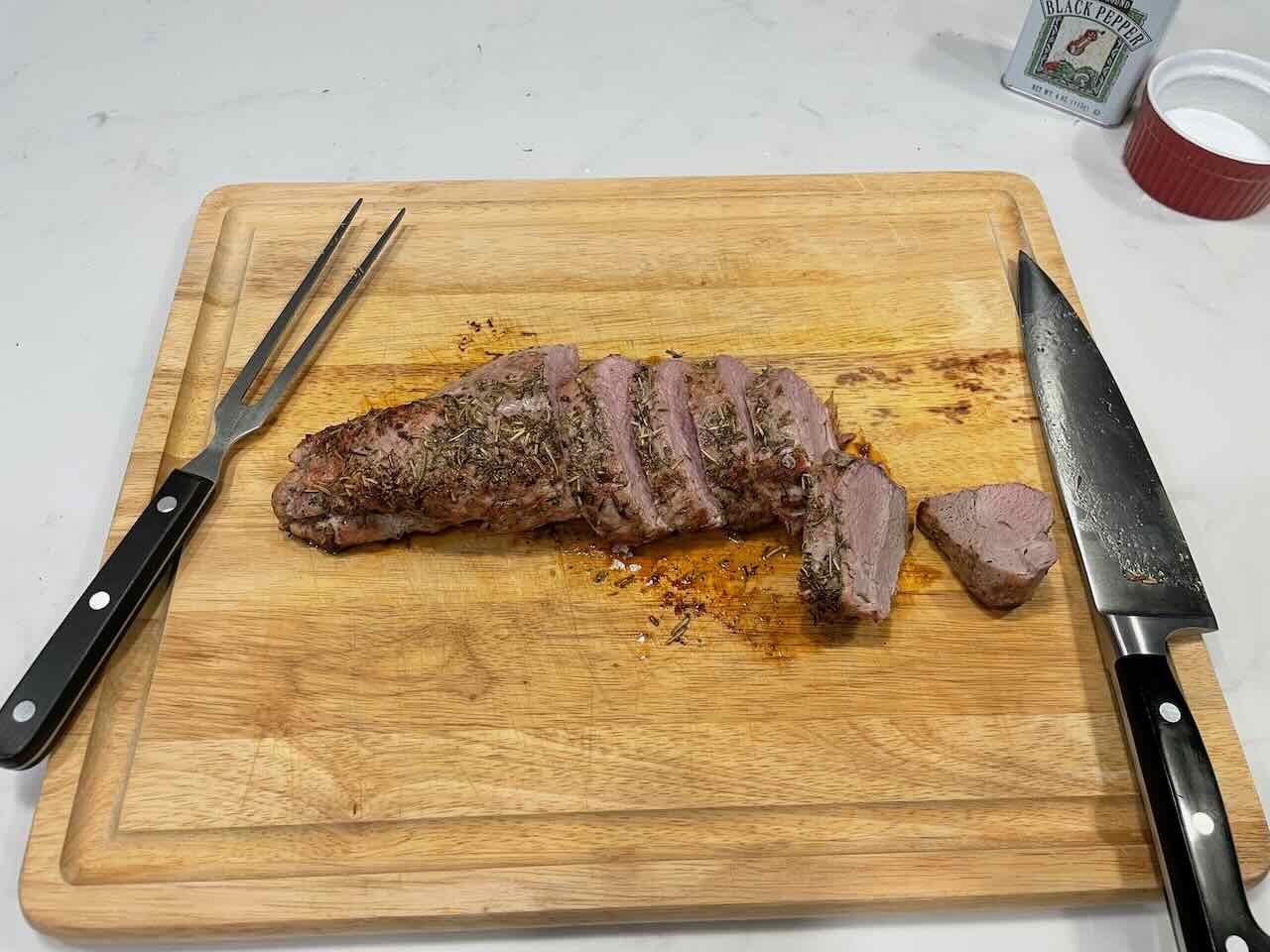 Enjoy!